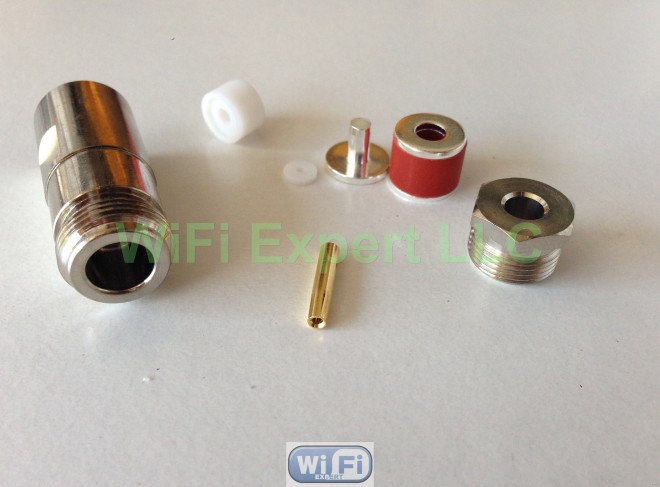 N Type Female Plug Clamp RG58 RG142 LMR195 RG400 RF Coax connector
Includes: 1 (One) High Quality N Type Female Clamp for LMR195 coax cable. Highest quality unit.
Brand new and high quality. Create your own LMR195 cable with N Type female connector.

Unreasonable offers will be ignored.

Very easy to assemble and will last a life time.

Great for any project that requires use of N connector with low loss LMR195 cable.

Compatible with all N connectors (50oHm)

This is a commercial series N Connector.

One N Female (inside screw and female pin) and the other side is for LMR195 cable with a clamp. If you are not sure what you need please contact us.

50 Ohm up to 6Ghz

>1000 times mating life time.